Image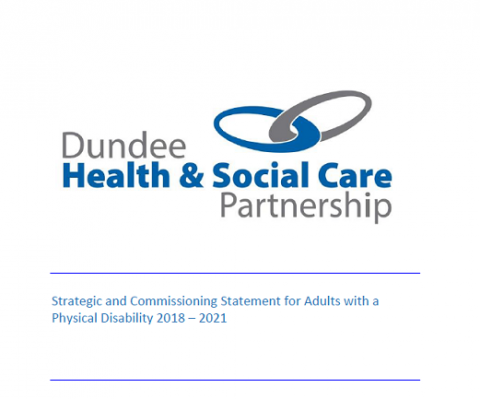 Dundee Health and Social Care Partnership have published their Strategic and Commissioning Statement for Services and Supports for People with a Physical Disability in Dundee. This Statement has been developed from the Dundee Health and Social Care Partnership Strategic and Commissioning Plan (2016 – 2021) (DHSCP Strategic Plan).
The Statement sets out the direction of travel for supporting people with physical disability to live longer, more fulfilled lives. It recognises the skills, knowledge, connections and experience of people with a physical disability and the need to build on this resource to promote healthy, active and integrated communities. Whether people are born with a physical disability or acquire disability at some point in their lives, the social and physical environment is likely to present barriers to them leading fulfilled lives; getting around, finding employment, having a home that meets their needs and accessing the information they need.

In its Strategic Plan, the Dundee Health and Social Care Partnership sets out the priorities for using available resources to improve the wellbeing of people who use health and social care services, in particular those whose needs are complex and who require support from both health and social care at the same time.
You can find the Statment here