Image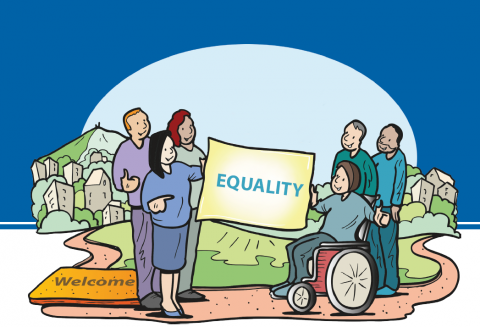 The Equality Mainstreaming Progress Report 2016-2018 was approved at the Integration Joint Board meeting on the 30th March 2018.
In 2016 the Integration Joint Board approved and published its

Mainstreaming

Equality and Outcomes Report in accordance with the Equality Act 2010 and associated regulations. In order to continue to meet the obligations of the Act the Integration Joint Board is expected to  publish a

report b
y 30 April 2018. The report is required to set
out the progress made in mainstreaming the equality duty and the progress made in achieving equality outcomes

.
The Dundee Health and Social Care Partnership Equality Mainstreaming Progress Report advises how the IJB is addressing its responsibilities under the Act and summarises the progress made in mainstreaming equality and achieving equality outcomes

over the last 2 years.
You can find the Dundee Health and Social Care Partnership Equality Mainstreaming Progress Report here