Image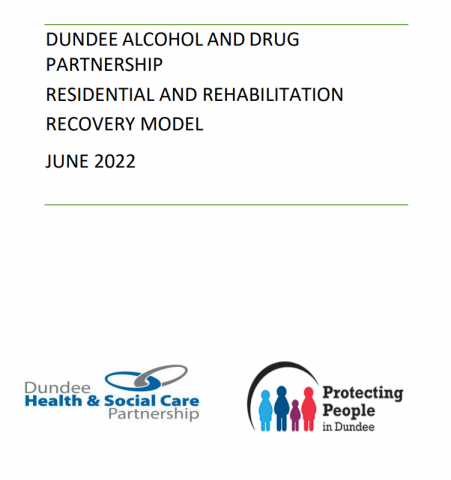 Following the Scottish Government's announcement of a 'national mission' to reduce alcohol and drug related deaths and associated harms in January 2021, a proportion of the £50 million per year investment of funding was provided to the Dundee Alcohol and Drug Partnership (ADP) to improve the pathways for clients accessing residential rehabilitation. 
A unique model has been developed in Dundee focussing on the essential before and after support components provided alongside a stay at a residential rehabilitation establishment. The model is intended to work in harmony with pre-existing facilities, thus not treating rehabilitation as a separate part of the recovery journey.
Following a consultation with partner agencies and organisations, including the third sector, residential rehabilitations establishments and those with lived experience (carers, peer workers and clients) the Dundee ADP has been able to design a 12-week model of rehabilitation. This model will:
Focus on individuals' needs;

Follow a whole family approach;

Be client-led; and

Provide a wrap-around of supports extending the journey of recovery into the community post-rehabilitation and beyond.
In order to continue developing and begin fully implementing our unique and ambitious recovery and rehabilitation model, and to meet our goals of building on Dundee's recovery community, front line staff staff require the ongoing support of specialised and dedicated workers to deliver the work described. Further investment of funding will be allocated to support the implementation of this model.
You can read more about the Dundee Residential Rehabilitation and Recovery Model here .